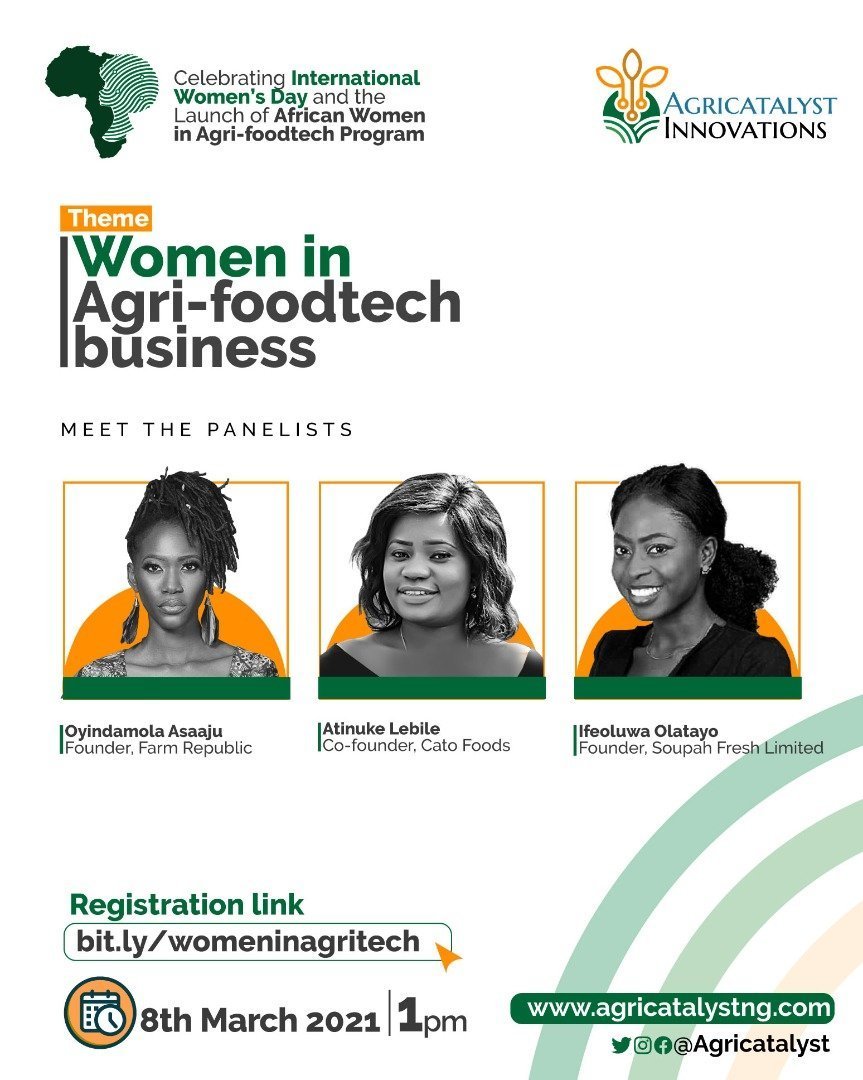 Women play major role in ensuring food security and sustainability across the globe, and especially in developing countries. However, their effort is very less recognised and they receive very little support.
To ensure the growing population has enough food, we must continue to find ways to empower more women and ensure food security. On this year's International Women's Day, we are hosting a conversation with 4 great women doing great work in the agri-foodtech space to discuss the roles of women in agri-foodtech, the challenges they face and how we can support them to do. We will also be launching our African Women in Agri-foodtech Program in response to these challenges.
Join us on 8th March by 1pm West Central African Time to listen and discuss this topic of 'Women in Agri-foodtech Business. To join us, sign up here for the link to the livestream – https://bit.ly/womeninagritech.