Enabling Agrifoodtech Growth.
We are Nigeria's leading entrepreneurs support organisation enabling growth for agrifoodtech startups and entrepreneurs through business acceleration and incubation.
Get all the support you need to validate your idea and build your business.
Learn how to find your customers, make sales and experience business growth.
Grab the opportunity to go global, showcasing your business to potential investors.
African Women in Agri-FoodTech
Supporting women founders and cofounders to do and have their voices heard in the discussion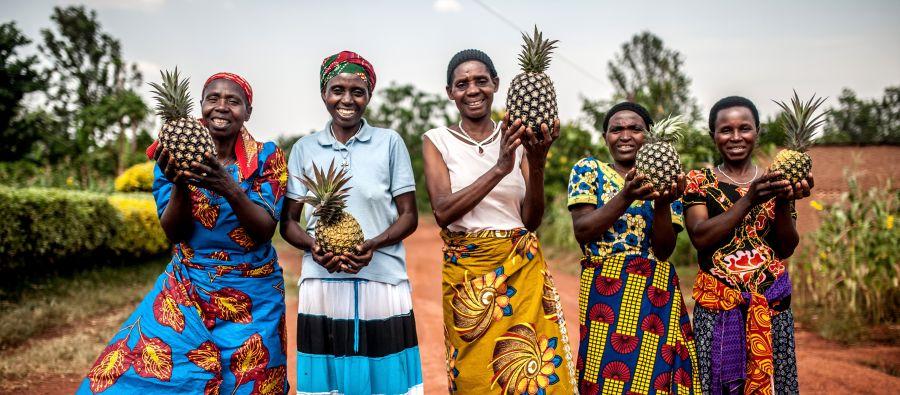 At AgriCatalyst, we focus on
Foodtech
We work with entrepreneurs to create change in food technology, eating systems and culture, hence encouraging a healthy society.
Agritech
We support entrepreneurs exploring the application of technological innovations and smart agriculture to ensure food security.
AgriProduction
It is our goal to help entrepreneurs see agriculture as business with potential for self sustenance and economic empowerment.

What we offer at AgriCatalyst
Business development
Through out acceleration and incubation programs, you receive appropriate support to build your agri-foodtech business.
Tools & resources to grow
You will be able to access tools, resources, community as well as our networks to help you grow and scale your business profitably.
World-class mentors
Our pool of mentors are a collection of the best in their fields and industry, who are always there to guide you in your business.
Key programs to enable growth for agri-foodtech startups​ in 2021
Agri-Foodtech Startups to be enabled to build sustainable businesses in 2021
Agri-Foodtech entrepreneurs targeted for different forms of training in 2021
Join one of our innovation platforms.
AgriCatalyst Accelerator Program
This is a 16-week program focused on idea and early stage agri-foodtech startups to help them take their business from the ground up and create a minimum viable product ready for market.
African Women in Agri-foodtech Program
This is our signature project focused on women founders and co-founders running an agri-foodtech business across Africa, intended to close the funding and business knowledge gap facing women-led businesses.
Future Agro Challenge Nigeria
As the host and official partner of the global agripreneurs competition - Future Agro Challenge, we bring the brightest agri-foodtech enterpreneurs together yearly to compete for the title of 'Agripreneur of the Year' in Nigeria.
The accelerator program has prepared us for real life situations by providing interesting and relevant course material through combination of theory and practical experience. If you are considering enrolling for any great accelerator program.
CEO, SciAg AgroScientific Limited
I so much appreciate the seasoned business coaches, vast in knowledge, and dedication to startup like mine to build better product for the right market audience, the program has helped me understand the rudiments of sustainable business.
Founder, ArleeGreen Renewables
Join AgriCatalyst Community
Every week we share some juicy updates about what is happening in our community and many opportunities across the globe for agri-foodtech entrepreneurs like you. Sign up to stay in the loop. Just click on the subscribe section above.